…3.7Great Value BECHEUR SyrahMt VeederNapa Valley 2016$ 20DDWA Score: 92Value Rating: 4.6Awesome Value CUFFLINKS White WineNapa Valley $ 25DDWA Score: 92Value Rating: 3.7Great Value PRIMA MATERIA AglianicoKelsey Bench, Lake County $ 32DDWA…
Taking a page from Friuli Venezia Giulia, Italy, Hudson White Study 2019 is a blend of 45% Ribolla Gialla, 45% Tocai Friulano and 10% Chardonnay. Sea shells on the ocean…
…understand the power and persistence White Burgundy can offer. Get lemon zest, dried pineapple, apple butter, hard caramel candies and that mysterious, old world rocky/earthy flavor. Long and strong finish….
…grapes in the world. For white wines, it runs neck & neck with Riesling for being the greatest. It can reflect the land from which it comes as well as…
…flavor and deliciousness of this wine. Juicy Macintosh apple, summertime peaches, pineapple, then tarragon and white pepper. Not sweet, per se, but seekers of REAL dry whites should look elsewhere….
…Like a racy, formidable White Burgundy, the Read Holland Chardonnay "Peter Martin Ray" touches on all the flavors: sweet, salty, sour (I call it tangy), bitter and umami. They all…
…3.7Great Value BECHEUR SyrahMt VeederNapa Valley 2016$ 20DDWA Score: 92Value Rating: 4.6Awesome Value CUFFLINKS White WineNapa Valley $ 25DDWA Score: 92Value Rating: 3.7Great Value PRIMA MATERIA AglianicoKelsey Bench, Lake County $ 32DDWA…
Awesome dessert wine. Harvested in mid-October with botrytis throughout the clusters. Honeyed pineapple, papaya, mango, heirloom apples, Meyer lemon. Very sweet and perfectly tangy too. May be the best California…
Botrytis-heavy, late harvest grapes from Navarro's vineyards harvested primarily for their dry Riesling. Honeyed green apple, lemon-lime, mandarin orange, lemon verbena. High sugar, high glycerine, core of acidity to support…
Newer (since 2012) small producer in the Maconnais, southern Burgundy. Farms biodynamic, non-intervention winemaking. This is super-pretty…loaded with wild red fruits, flowers and earth-driven spice. Has a sweet core of…
Tiny Red Burgundy producer from the Côte Chalonnaise, south of the Côte d'Or. Seek and you shall find delicious, classic Red Burgundies for reasonable prices. If you know where to…
Southern French white blend of Grenache Blanc, Roussanne and Viognier. It's fresh, aromatic, fruity, fleshy. Get fresh melons, peaches, pears, light floral and tropical. No oak. Medium acidity. Stood up…
I'm a big fan of Chavy-Chouet's White Burgundies. Expressive fruit, crystal-clear view of the terroir ("minerality"), fine rich textures. This Meursault is one for the cellar. Vineyard is in the…
…Domestic). Wine Factor 0.5 "Daily Drinkers" (Both Import and Domestic). Wine Factor 1 Domestic White Wines – "Weekend Wines" Wine Factor 1.5 California and Oregon Pinot Noir. Wine Factor 2…
First pass, just-opened and poured, has the roasted nut/roasted peach and lemon nose. With air the fresh citrus and orchard fruits jump out. Macintosh apples, white peaches, Meyer lemons, touch…
125 year old vine Grenache Noir from a 2 acre plot in Fresno. Pressed off immediately to keep away the color. White pepper spice aroma along with some pear, yellow…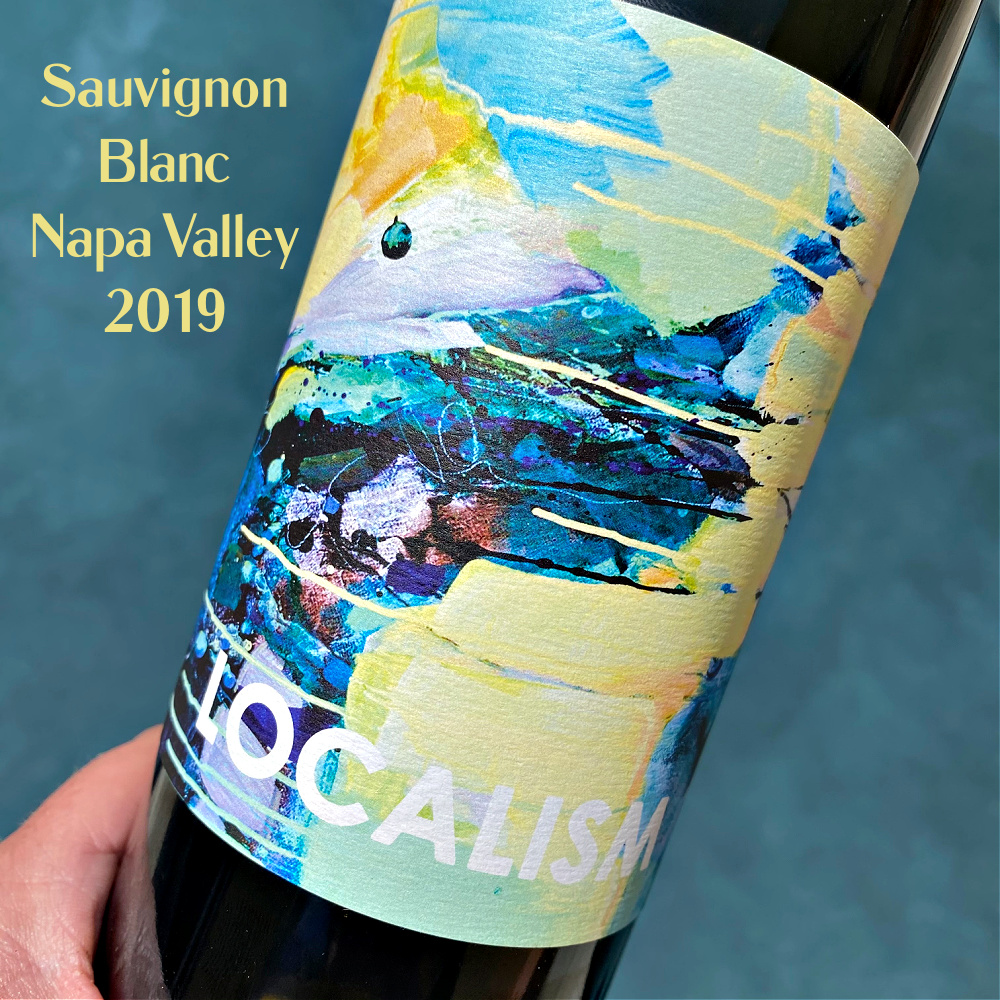 …as Sauvignon Blanc. Biting acidity and softened texture from oak aging makes for a strong, impressive bottle of Napa white. More Information This is Mom & Pop Winery through and…
…into a white/Rosé wine. I can't write never because that's what this is! Grapes are pressed off their skin ASAP to make a honey-white colored wine. It's a minerally, tangy…
…are yellow grapefruit, quince, lemon blossoms, lemon squeeze then bread crust and white chocolate flavors peek through at the end. Pleasingly tart and layered, this polished Chardonnay is an extremely…
…and ripe red plum flavors. Rose petals and cherry bitters on the 30 second finish is appealing to most Pinot palates, especially those who drink a lot of Red Burgundy….
The Bohème Pinot Noir Taylor Ridge 2018 has an honest Burgundy-like savory-ness from start to finish. Wild red cherries, blood orange, bone broth, cracked peppercorns, cola, black tea and cooking…
January 2021 2021 is here. I understand the Thank-God-2020-Is-Over sentiment, but it still feels the same. A Covid/Trump malarkey switch wasn't flipped or anything. We'll get through, but not without…
This Cote de Beaune village/appellation lies above Meursault. Whites are generally better…generally. This Taupenot Merme Saint Romain delight. Get wild red cherries, dried herbs, a little Pinot spice and taste…
Blend of 80% Sauvignon Blanc, 20% Semillon. Whole grape cluster pressed (brings out fruit flavor and texture), small French oak barrel aged. to emulate the best White Bordeaux wines. The…